广东龙浩律师事务所办公地址位于佛山市禅城区岭南大道北131号碧桂园城市花园南区3座24楼。拥有现代化的办公设施及先进约交通、通讯设备,也有专业的图书室、阅览室、局域网及律师事务所网站等的硬件设施。

实行科学管理、规范执业、讲求效率、迫求品牌。立足于"规范、精细"的办案原则,把委托事务细化归类,律师大部分具有丰富的执业经验,在民商事领域诸如包括但不限于传统的金融法律服务、房地产、知识产权、债务重组、债权追收、婚姻家庭继承等,还在较新型的企业并购重组、企业破产清算、涉外法律事务领域然能提供周到、专业的法律服务。成功办理过上百件的各种疑难复杂、重大案件,积累了丰富的办案经验。曾主办过一系列影响大、标的大、社会效果好的案件,包括广东省二轻制冷机公司破产案标的达13亿多元;佛山市政府属下佛山国际信托投资公司停业整顿及公司重组案件,标的达5亿余元;某政府与境外银行中国银行(香港)有限公司、香港交通银行、中信嘉华银行,标的过6亿元的担保纠纷诉讼系列案和债务重组项目;佛山市"809"邮政储蓄存款合同纠纷系列案,标的达7亿元;广东某信托公司办事处诉信托某办事处、某银行、借款及出资责任纠纷案,诉讼标的1.2亿多元;佛山市首宗顺德区成村镇某村土地征收听证案。参与时称"新中国建国以来第一大走私案"的湛江海关走私案的刑事辩护工作等等。上述案件都达致较好效果和当事人的预期目标。至今为止,龙浩律师事务所已担任百余家政府行政机关、商会和行业协会民间组织、银行、企事业单位和个人的常年法津顾问。担任多家中小学校的法制副校长。近期积极参与创建和谐社区活动,先后与禅城区南庄镇、祖庙街道、石湾街道及其下属村居开展结对服务,提供全方位的法律服务。

通过长期开展合作与创建业务网络,已与全国多家津师事务所及相关专业机构建立了业务合作关系,拥有广泛的社会资源和系统的法律服务体系,能够为广大客户提供综合的法律服务。在提供法律服务和和遵守职业道德方面表现卓越,时至今日,从没有违规违纪行为,没有一次有效投诉,已得到客户的广泛认可,树立了良好的社会信誉。
Equipped with the modern office facilities and advanced transportation, communications equipment, a professional library, reading room, LAN and law firm website hardware facilities, GuangDong Headhunt Law Firm is located on the 24th floor of building 3rd, Biguiyuan City, no. 131, Lingnan avenue north, Chancheng district, Foshan City.
Implementing scientific management, standardizing practice, stressing efficiency and pressing for brands are our law firm daily work demands.
On the basis of the principle of "standardized and meticulous" case handling, most lawyers have abundant practical experience in the field of civil and commercial affairs, including( but not limited to) traditional financial and legal services, real estate, intellectual property rights, debt restructuring, debt recovery, marriage and family succession.
They also provide professional legal services in the new type of enterprise merger and reorganization, enterprise bankruptcy liquidation, foreign legal affairs.
Since its establishment, the law firm has successfully handled hundreds of difficult and complex cases, and lawyers have accumulated rich experience in handling various of cases.
The law firm has hosted a series of cases which have great effect on large scale and good social effect including the bankruptcy case of Guangdong No.2 Light Refrigerator Company(the target is up to more than 1 billion 300 million yuan);the case of Foshan International trust and investment company under the Foshan municipal government's suspension of business and reorganization of the company(the target is up to more than 500 million yuan); A Series of Guarantee Disputes and Debt Restructuring Projects between a Government and an Overseas Bank of China (Hong Kong) Limited Liability Company ,Bank of Communications of Hong Kong and Citic Ka Wah Bank(the target is up to 600 million yuan) ; Foshan "809" postal savings deposit contract dispute series case(the target is up 700 million yuan); The Office of a trust company in Guangdong sued an agency and a bank on the liability for borrowing and capital contribution dispute case(the target is up to 120 million yuan); The first case hearing of a land expropriation in a village in Shunde district, Foshan city ; also participated in the criminal defense of the Zhanjiang Customs smuggling case, which was called the largest smuggling case since the founding of New China, and so on. The above cases have achieved good results and the expected goal of the parties.
It is worth mentioning that, up to now, GuangDong Headhunt Law Firm has served as a perennial consultant to more than 100 government administrative organs, chambers of commerce and trade associations, non-governmental organizations, banks, enterprises, institutions and individuals. It serves as one vice president of law in many primary and secondary schools. Recently, it has actively participated in creating a harmonious community. It has paired with Nanzhuang town, Zumiao street, Shiwan street and its subordinate villages in Chancheng district to provide comprehensive legal services.
Through long-term cooperation and the creation of business landscape, GuangDong Headhunt Law Firm has established favorable business relations with oher lawyer firms and related professional institutions,
It has a wide range of social resources and a systematic legal service system, which can provide comprehensive legal services for customers. It behaves excellently in the provision of legal services and compliance with professional ethics, in fact, there is no violations or effective complaints.
Generally speaking, GuangDong Headhunt Law Firm has been widely recognized by customers and established a good social reputation.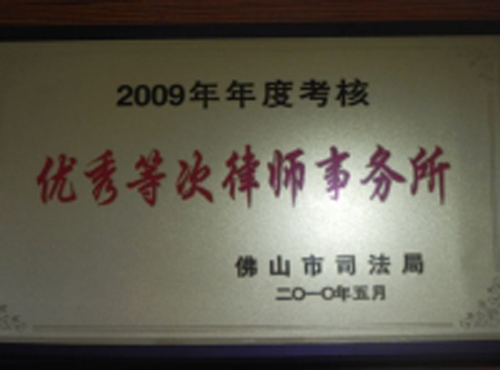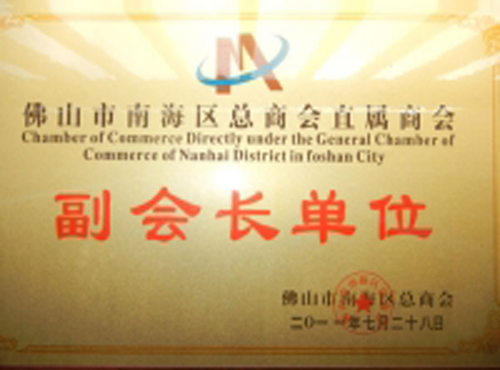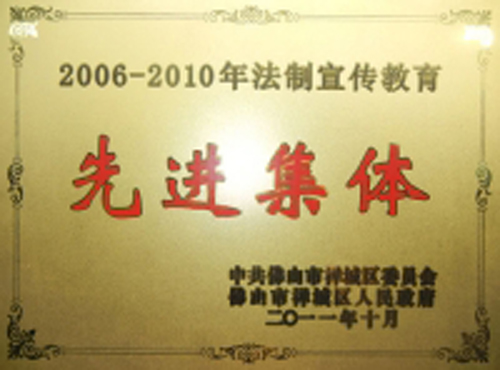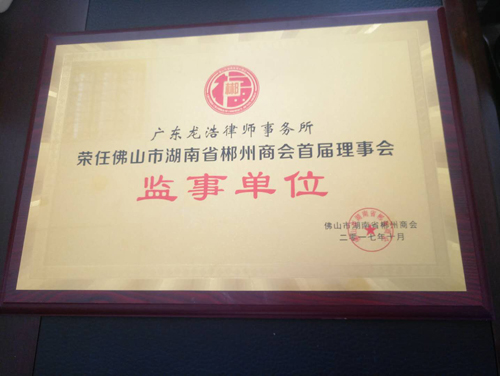 谢晓阳律师:广东龙浩律师事务所的副主任、高级合伙人、资深律师、知识产权部主管,深耕佛山工作20年多年,恪守"上善若水,厚德载物"的信条,一直在"用心做人,以法助人!"。好学进取,自学达人,毕业于211工程名校华南师范大学,参加过"北大、清华、人大、政大"精英教授授课的三校名师司考培训,是律师界少有的拥有律师执业资格证和专利代理人资格证的双证律师;熟练掌握运用英语,熟习美国加州法律,现为省市律协知识产权专员会委员和副主任、著名法律网站法律快车"十大精英律师","找法网"金牌律师,荣获广东省首届律师综合技能大赛二等奖,法制佛山合作嘉宾律师,禅城区工会特约律师;曾经或正担任或服务佛山几十家企业事业单位、协会商会法律顾问。如:广东宏陶陶瓷有限公司,南海桂城商会、狮山商会、官窑商会、罗村商会、丹灶商会、里水商会、广东省郴州商会、佛山郴州商会、南海区铝门窗协会,广东省工业贸易技术学校等。代理各类民商事、行政、刑事、特别擅长建设工程、房地产、专利商标等知识产权、涉外等诉讼业务;深受客户赞赞誉。客户提诗赞说:"谢恩诸案清,晓理达人情!阳气通天地,律师萦赤诚!"
1、联系方式
咨询电话:13380203372
E-mail:nhxiexiaoyang@sina.com
2、专长领域Service range
(1)、知识产权
(2)、法律顾问
(3)、刑事辩护
(4)、建设工程
(5)、交通事故
3、相关资料
真实姓名:谢晓阳
所属律所:广东龙浩律师事务所
执业证号:14406200911574772
咨询电话:13380203372 (咨询免费,请说明来自华律网)
办公传真:0757-83960798
个人主页:http://xiexiaoyang.66law.cn
联系地址:佛山市禅城区岭南大道北131号碧桂城市花园南区三栋24楼
Xie Xiaoyang,a veteran and sophisticated lawyer, works in GuangDong Headhunt Law Firm holding the position of Deputy Director ,Senior Partner as well as be in charge of Intellectual Property Department.
He has been working deeply in Foshan city more than 20 years, and scrupulously adheres to the adage "The best good is like water, Great virtue can carry all things". The principle" Be a man by heart, Help others by law" is rooted in his mind.
He not only graduated from one 211 project university ,South China Normal University, but also enthusiastically participated in judicial examination training taught by three elite professors of "Peking University, Tsinghua University, Renmin University of China, China University of Political Science and Law"
Eager to think and make progress, he is a master of self-study, also can be fluent in English and familiar with California's Law.
At the same time, he is a small number of lawyers who has qualification certificate and Patent agent Certificate of dual-card lawyer.
Now he serves as an Intellectual Property Commissioner and Deputy Director. Also he was honored with the famous website Law Express "Ten Elite Lawyers", "Find the Law" gold lawyer, and won the second prize in Guangdong province's first lawyers comprehensive skills competition. Actually, he has other roles such as Legal Foshan cooperation guest lawyer and Chancheng district trade union contributing lawyer.
He has served or served as a legal counsel to dozens of enterprises and institutions, associations chambers of Commerce in Foshan city such as Nanhai Guicheng Chamber of Commerce, Shisha Chamber of Commerce, Kiln Chamber of Commerce, Luocun Chamber of Commerce, Danazol Chamber of Commerce, Water Chamber of Commerce, Guangdong Province, Shenzhou Chamber of Commerce, Foshan Shenzhou Chamber of Commerce, Nanhai aluminum doors and Windows Association, Guangdong Province Industrial and trade technical, etc..
Praised extremely by customers, He is an attorney agent of various civil and commercial affairs, administrative cases, criminal cases especially good at construction projects, real estate, patent trademarks and other intellectual property rights, foreign-related litigation business. Once a customer praised him with a poem" Thanks for dealing with all cases wisely and clearly, knows totally the truth of life and the emotion of human, Yang Qi swims freely through heaven and earth, Lawyer serves diligently people in need heart and soul"
1. Contact information
Telephone number: 13380203372
E-mail: nhxiexiaoyang@sina.com
2. Areas of Expertise
(1) Intellectual property rights
(2) Legal counsel
(3) Criminal defense
(4) Construction project
(5) Traffic accidents
3. Relevant information
(1)Real name: Xie Xiaoyang
(2)Law firm: GuangDong Headhunt Law Firm
(3)Practicing certificate number.: 14406200911574772
(4)Telephone number: 13380203372
(5)Office fax: 0757-83960798
(6)Personal home page: http://xiexiaoyang.66law.cn
(7)Address: 24th floor, building 3rd, Biguiyuan city garden south district, no. 131, Lingnan avenue north, Chancheng district, Foshan city